Reaching Out with Gregory Floyd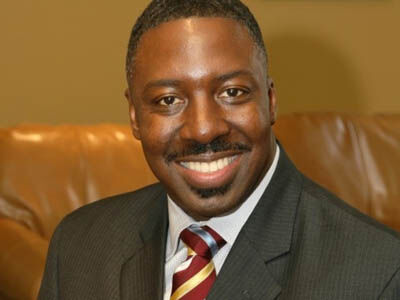 Join President of Teamsters local 237 with issues of the day.
Show Links:
---
Since joining Teamsters Union Local 237 more than 33 years ago, Gregory Floyd has been a committed and dedicated member. His strong leadership abilities enabled him to advance from a hospital police officer position to the rank of captain with the NYC Health and Hospitals Corporation (HHC). At the age of 27, he made his mark as the youngest hospital police captain in the HHC's history. In further recognition of his leadership, Mr. Floyd was elected vice president of the NYC Hospital Police Guardians Association.
In 1994, he was appointed Teamsters Local 237's deputy director for peace officer titles by President Carl Haynes. Later that year, Mr. Floyd was appointed secretary to the New York State AFL-CIO's Committee of Police and Law Enforcement Officers. In 1999 he became director of Local 237's Citywide Division. In 2002 he was a key player in the battle to save the title of hospital police special officer from elimination by privatization. In January, 2003 he was elected to serve as trustee on Local 237's executive board. A year later he won election as the union's secretary-treasurer and was also appointed chief negotiator at that time. On March 30, 2007, Mr. Floyd was elected to serve as the union's 5th President in its 55 year history. He was elected to his first full term as president on October 5, 2009. In October 2014, Mr. Floyd was overwhelmingly elected to serve another term. In April 2015, he was appointed by General President James P. Hoffa to serve as an International Trustee on the General Executive Board of the International Brotherhood of Teamsters (IBT). In June of 2016, Mr. Floyd was elected Vice President-at Large by the General Executive Board of the IBT.
As president of the largest local in the 1.4 million-member International Brotherhood of Teamsters, Mr. Floyd represents a diverse group of public employees in New York City and on Long Island. The local represents hundreds of occupational titles in city agencies and the Housing Authority, including assistant managers, CUNY campus peace officers, school safety agents, taxi and limousine inspectors, cleaners at the Jacob Javits Convention Center, heating plant technicians, X-ray and EKG technicians, city attorneys, emergency service workers and various skilled trades workers.
Mr. Floyd serves as a trustee to the Board of New York City Employee Retirement System (NYCERS), one of the largest public pension funds in the United States with assets of $41 billion. He is also a commissioner on the board of the IBT Human Rights Commission, a post to which he was appointed by IBT General President James P. Hoffa. Mr. Floyd also serves on the Board of Group Health Insurance (GHI) and Health Insurance Plan of New York (HIP).
Additionally, Mr. Floyd serves as a vice president of the New York State AFL-CIO and the New York City Central Labor Council. He is also secretary of the Municipal Labor Committee, plus a trustee and Recording Secretary of the Executive Board of Teamsters Joint Council 16. Mr. Floyd also serves on the board of the National Jazz Museum in Harlem and the board of trustees of the Council for Unity, a New York City-based organization that promotes safety, unity and achievement in schools and communities. In 2009, Mr. Floyd served on the transition team for New York City District Attorney, Cy Vance. He was also recently cited by the Institutional Investor, as among the "40 most influential people in the battle to decide the future of U.S. pensions." Mr. Floyd is a featured columnist for both the Amsterdam News and The Huffington Post and the host of a public affairs program on radio station 970 AM "Reaching Out With Greg Floyd", which airs in all of the five boroughs on cable TV systems and on Cablevision Long Island systems.