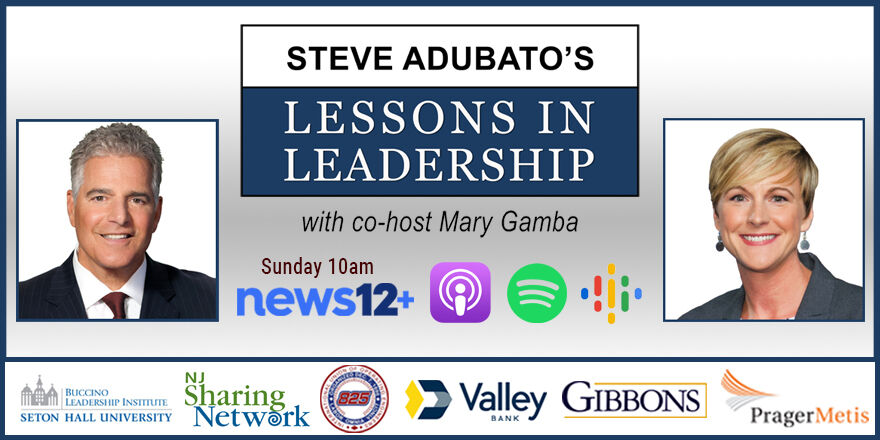 Steve Adubato, PhD, is the anchor of several programs on PBS stations WNET and NJTV and is the author of
five books including his latest, "Lessons in Leadership" and "What Were They Thinking", which
examines crisis communication and leadership during challenging times. Steve's "Lessons in Leadership"
video podcast with co-host Mary Gamba airs Sundays at 10:00 a.m. on News 12+. Log on to www.Stand-
Deliver.com to watch this video podcast, or subscribe to the podcast on Google Play, Apple Podcasts or
Spotify. Steve also provides executive leadership coaching for a variety of organizations both regionally and
nationally. For more information and to find other articles Steve has written on communication and
leadership in challenging times, visit www.Stand-Deliver.com
Communicate With Class When You Quit
We have all been there at one time or another. We find ourselves in a work situation or career that is not a great fit, doesn't fulfill our professional aspirations or, simply put, is just not making us happy in one way or another. If we stay in that job and let the negative energy and emotions build up, we may get to a point where we implode and tell our boss, "Take this job and shove it."
I get it. Many people dislike their jobs and would love to depart in a very dramatic fashion (think Tom Cruise in the movie, Jerry Maguire, holding up a bag with a goldfish, publicly leaving his job and asking who is coming with him?). However, in real life, trashing the company or telling off your boss or your colleagues has an obvious catch. If you ever have to work again for another organization, it will stick with you for years to come. With this in mind, consider the following tips and tools on how to communicate when quitting:
--No matter how much you hate your job, there is no value in saying so.
How are you helping yourself by telling your boss that he's a jerk or telling a coworker that you dislike him or her? I'm not suggesting that you go out of your way to lie and tell them how great they are, but show some dignity. Take the high road and communicate something like this; "You know, I wish it could have worked out here. But, both of us know it just wasn't the best match. I wish you success in the future." How does that hurt you? What does that really cost?
--Never publicly trash or bad mouth your former employer.
Sure, you can tell your close friends and family in private everything you really feel. Get your frustration out there, but remember, when you publicly trash the place and the people you are leaving behind, that carnage has a tendency to follow you when your next prospective employer calls some of those folks and asks about you as an employee. This also means no negative comments on social media either, since once you put it out there, you can't take it back. Think about your next step before you open your mouth on your way out the door.
--Train your replacement.
No matter how happy you are to leave and want to get out the door as quickly as possible, make sure you communicate how willing you are to take the necessary time (preferably two weeks or longer if possible) to train your replacement. You may hate everything about doing it, but it speaks highly of you and your professionalism when you do this. It will help when people check out your previous employer and it will also do something for you to know that you've helped a new person learn the ropes. Karma is a funny thing.
--Communicate face to face that you are leaving, first with your supervisor and then with anyone else who matters in the organization.
I have heard of employees quitting via e-mail, text, a phone call or, one time, an employee just mysteriously left a letter on her employer's desk and disappeared into the sunset, never to be seen or heard from again. Talk about tacky and unprofessional. Never resign in such a fashion. Just like you don't accept a job through electronic communication, you shouldn't leave a job that way. Face to face communication will hopefully never go out of style in the world of business.