SmokeSignals MyNicotineTest.com Radio
Call the show at 877-970-2999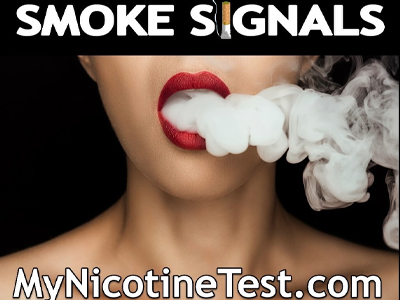 SmokeSignals Radio is your answer to everything you and the smokers in your life need to know about stopping tobacco. Matt Bars is a world expert in smoking cessation and is the Director of Tobacco Treatment for the Fire Department of New York City (FDNY) with a quit rate of 70%. You can quit too!
LIVE STUDIO CALL-IN NUMBER: 877-970-2999
Show Links:
Sponsored By:
---
---
Matt has been engaged in the treatment, management, and administration of nicotine addiction services for over three decades. He is the co-developer and clinical director of the Tobacco Treatment Program of the New York City Fire Department (FDNY) which enjoys a biochemically confirmed quit rate of approximately 70 percent at 10-year follow-up. Matt was appointed as the Clinical Director of the IQuit Smoking Program at RWJBarnabas Health-Jersey City Medical Center, Jersey City, NJ and to their medical staff in 2011. In March 2013, he joined the faculty of St. George's School of Medicine, Department of Psychiatry. Matt is a past President of the Association for the Treatment of Tobacco Use and Dependence (www.ATTUD.org ). ATTUD is a non-profit global organization of providers dedicated to the promotion of and increased access to evidence-based tobacco treatment for the tobacco user. In 1994, Matt was retained as an expert consultant to the federal class action Castano tobacco litigation. This hallmark litigation resulted in the 300 billion-dollar, 46 State Attorneys General Master Settlement Agreement. Matt has also been called to testify before the FDA and the Center for Medicare Medicaid Services (CMS) concerning various tobacco treatment topics. In addition, Mr. Bars and his pulmonologist colleagues help physicians, group practices, and medical centers establish profitable and clinically successful tobacco treatment programs. Matt is also the CEO and co-developer of IntelliQuit, the world's first cloud-based nicotine monitor assessing a tobacco patient's biochemical nicotine consumption via remote monitoring or in the office. IntelliQuit leverages the power of smartphone technology, computer vision, neural network architecture and machine learning producing a lab-quality result in 15 minutes. He also serves on the editorial boards of the Journal of Smoking Cessation and the Journal of Medical Internet Research and since December 2006, has been retained by the American College of Chest Physicians as an author for their Tobacco Treatment Toolkit –an on-line training and consultation document for pulmonologists and other clinicians worldwide.