It's Just a Mortgage with Tim Kennedy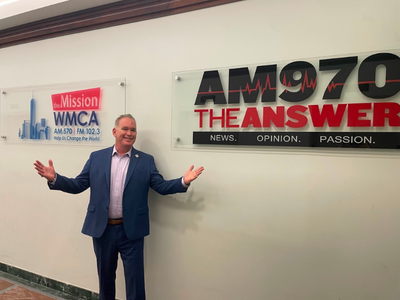 Tim Kennedy a licensed Mortgage Loan Originator, License # 26323, and a Certified Reverse Mortgage Professional, one of only 200 nationwide, will breakdown the myths and misconceptions surrounding reverse mortgages today. Today's reverse mortgage is no longer considered the 'LAST RESORT' option to keep mom and dad in the house. The #1 myth… "The homeowner receives money from the bank, and the bank owns the home" that is the furthest from the truth. The homeowner will always maintain ownership of the home provided they live in the home as their primary residence, pay the taxes and insurance, and maintains the property. It is now considered a very valuable tax efficient retirement income tool. It is an extremely versatile financial tool that can assist senior homeowners to age in place, maintain financial independence and possibly plan for a more safe and secure retirement. A reverse mortgage is not for everyone, but I firmly believe it should be a part of every conversation when discussing a retirement income plan. Learn how structure a reverse mortgage to mitigate risk in retirement. Are you or someone you know concern about Longevity, Liquidity, Lifestyle, Legacy, and Long Term Care in retirement? To learn more listen to my show "Its just a mortgage" after all, a reverse mortgage in four simple words…. IT'S JUST A MORTGAGE!
Show Links:
Sponsored By:
---
Specializing in the financial tool of reverse mortgages since 2008, I have used my expertise, knowledge, & experience to help countless seniors maintain their security, financial independence, dignity, and control. Known as an expert in the field, I am a speaker, consultant, & senior advocate. I am 1 of 194 mortgage professionals with the 'Certified Reverse Mortgage Professional' designation from the National Reverse Mortgage Lenders Association. I receive such joy with the services I provide & the benefits seniors & their families receive from them. I have also worked, for years, with like-minded financial and legal professionals on the benefits of a reverse mortgage as a tax efficient retirement income tool. After all, A Reverse Mortgage in 4 simple words…. "It's just a mortgage".