Call the show at 800-973-1684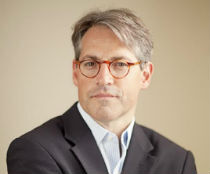 Eric Metaxas is the host of Salem's newest daily talk program, a true cross-over to the News Talk arena that inspires listeners. Eric Metaxas is a #1 New York Times bestselling author known for mobilizing people to ask bigger questions and live more meaningful lives. His smash best-seller Bonhoeffer: Pastor, Martyr, Prophet Spy is ranked #21 by Amazon in "most highlighted books of all time," and his books have been translated into more than twenty languages. Eric created a national stir in 2012 when his keynote address at the National Prayer Breakfast created a tidal wave of support and his recent Wall Street Journal article "Science Increasingly Makes the Case for God" is the most popular article ever published at the WSJ online. Eric lives in Manhattan with his wife and family and will broadcast the daily program from Salem Radio Network studios in the Empire State Building.
Show Links:
---
Tuesday, October 26, 2021
Kate Anderson has more updates from the Alliance Defending Freedom. Jake Warner, attorney from the Alliance Defending Freedom, and ADF's client, Scott Chin from Seattle's Union Gospel Mission talk about an amazing court case. Support ADF Now: https://adflegal.org/radio/eric?sourcecode=10018757
---
---
Eric Metaxas is an American author, speaker, and radio host. He is known for two biographies, Amazing Grace: William Wilberforce and the Heroic Campaign to End Slavery about William Wilberforce and Bonhoeffer: Pastor, Martyr, Prophet, Spy about Dietrich Bonhoeffer. He has also written humor, children's books, and scripts for VeggieTales. Metaxas is the founder and host of the NYC-based event series, "Socrates in the City: Conversations on the Examined Life" and the host of the nationally syndicated radio program, The Eric Metaxas Show.