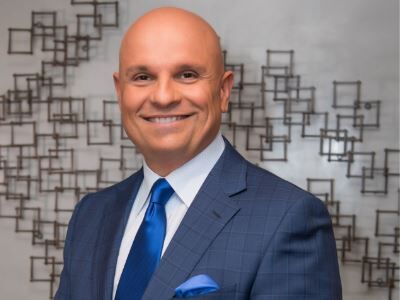 The Arthur Aidala Power Hour blends Arthur's courtroom experiences with his perspective as a lifetime New Yorker riding the subways, eating at our local restaurants, enjoying the theater, sports events, and more. The show is a mix of timely news and current events from a legal perspective. Arthur combines compelling discussions with high-profile guests and everyday folks calling in, and a round-up of discussions on various topics from tri-state politics, New York City, lifestyle and entertainment to health, wellness, and more.
Show Links:
---
Arthur Aidala, Esq., a legal advocate for the A-listers, is among the nation's most well-respected trial attorneys. Arthur is a lawyer and Founding Partner of Aidala Bertuna & Kamins PC, a Trial Attorney, and an On-Air TV & Radio Legal Analyst. Arthur is also Past President of the Brooklyn Bar Association. He is one of the most accomplished and well-known advocates in serious criminal cases in New York, labeled by Crain's New York Business as the "go to lawyer for those in big trouble" and a "master of defense". For more than 25 years, Arthur has handled high profile cases at the investigative, trial and appellate levels, including a famous win for NFL Hall of Famer Lawrence Taylor in the United States District Court, Southern District of New York, and obtaining a full acquittal of William Rapetti in the New York City crane collapse case.
Arthur has been acknowledged by his peers as one of the top criminal defense attorneys in the New York Metropolitan area and as reported by Super Lawyers and Lawyers of Distinction.
AM970

The Answer, and more. In addition to a thriving criminal and civil law practice, Arthur often guest lectures at law schools, including Harvard Law School where he spoke with his good friend with Professor Alan Dershowitz. Arthur also delivers educational lectures based on decisions from his friend and mentor the late Justice Antonin Scalia.
Arthur was hand picked to report live and on-air as some of the nation's most headline grabbing verdicts were handed down, the Casey Anthony case, the Sandusky case and the Michael Jackson case. Arthur was also tapped for his legal expertise to reporting live as Supreme Court decisions ranging from Obama Care to Same Sex Marriage were decided. Arthur had been a legal analyst on Fox News since 2005, appearing on every program on the network, as well as on Court TV, Law & Crime Network, CBS News, WABC Radio,