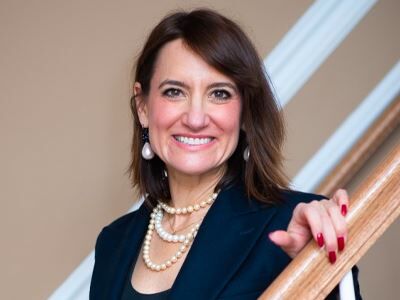 Practical discussions about divorce and relationship issues with Tanya Helfand, Board Certified Matrimonial Attorney in New Jersey
---
With 29 years of legal experience, Ms. Helfand focuses her practice in the area of Family Law. She is licensed to practice in New Jersey and New York. Ms. Helfand is a Certified Matrimonial Attorney for the State of New Jersey and on the Superior Court's Matrimonial Early Settlement Panel in Morris County and Essex County. She is also referred by the courts as an economic mediator. She is passionate about helping people "get out of pain in their relationship" and help the family resolve matters practically. She has successfully represented both men and women with complex custody and financial matters through negotiation as well as trial through conclusion. Settlement is best, but sometimes pursuing the matter in Court is necessary. She and members of her firm will always try to negotiate or mediate a matter first to resolve the case amicably; however, if a fair and reasonable settlement cannot be obtained outside of Court, Ms. Helfand and her associates are prepared to properly defend through the conclusion of trial.
Ms. Helfand is also experienced counsel for bankruptcy Chapter 7 & 13.
Ms. Helfand has an extensive business background, which is extremely helpful with all the areas of her practice. Prior to opening her office, she owned retail businesses and has helped professionals with their practices. Her practical business skills help her clients achieve valuable savings and advantageous positions in their matters.
Ms. Helfand is on the Planning Committee for the Jewish Law Symposium and contributes her time and funds to the Rachel Coalition, which helps individuals with limited funds handle Domestic Violence and family matters. Her professional memberships include Morris County, Essex County, and the New Jersey State Bar Associations. She was voted in 2020 as one of the Top 25 Leading Women Entrepreneurs in New Jersey