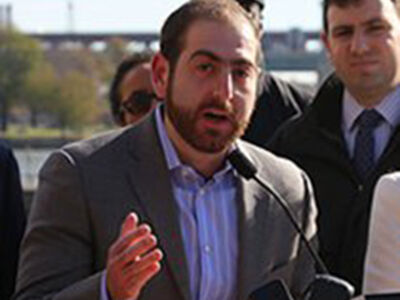 New York Truck Stop Radio is the voice of small business in New York City. Tune in Saturdays at 1pm for insight on news, current events, legislation and political developments that affect commerce and logistics. The show is focused on local trucking, commercial fleets and the important issues involving transportation in the world's busiest city. They trucking industry finally has a voice – New York Truck Stop Radio.
Show Links:
---
Zach Miller has a degree in business administration from Hofstra University and was a member of the school's 2008 American Advertising Federation regional championship team.
He is the publisher and lead writer for NewYorkTruckStop.com and serves as the Metro Region Vice-Chairman on the Trucking Association of New York's (TANY) Board of Directors. He is a graduate of TANY's Leadership Program and a recipient of TANY's Outstanding Service Award. He worked for New York City government, as well as the magazine and energy fields before joining the trucking industry.
Zach resides in Forest Hills and is a long-suffering Mets and Jets fan.