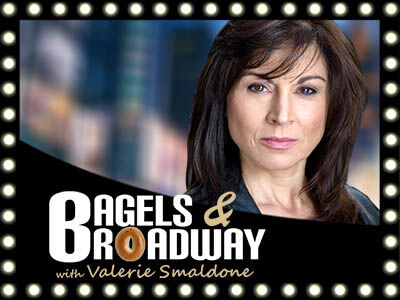 ---
Valerie Smaldone is a 5-time Billboard Magazine Award winner and is well known for her unprecedented success holding the #1 on-air position in the New York radio market. She has hosted, produced and created several nationally syndicated programs featuring in-depth interviews with top recording artists such as Paul McCartney, Celine Dion, Rod Stewart, Elton John and Mariah Carey, among others. Having interviewed hundreds of celebrities, performers and entrepreneurs, she is an accomplished interviewer who is always interested in procuring each individual's unique story.
Most recently, Valerie hosted and produced a nationally syndicated radio program "America Weekend with Valerie Smaldone...and Friends" distributed through the Envision Radio Network. Additionally, Valerie is a signature voice on CHUP, Calgary, Canada, 101.5 The Cat, Santa Fe, and WBEI, Birmingham, Alabama.
A well-known voice-over artist, Valerie was the voice of the episodic program "Fatal Encounters" on Investigation Discovery Channel. She has recorded commercials for clients like Tidy Cats Kitty Litter, IBM, Verizon, Publix Supermarkets, and Minute Maid as well as television promos for Dateline on NBC, The NBC Nightly News, The Today Show, The CBS Morning Show, Lifetime, Cinemax, Oxygen and many others. Valerie was the announcer for The Boomer Esiason Show on MSG for 4 seasons.
She is known as the "Voice of God" for numerous prestigious live events including for: The Kennedy Center, The Clinton Global Initiative, The Concordia Summit, The New York Emmy Awards, The Drama Desk Awards, Stars in the Alley, The Tony Preview Concert on CBS, Broadway on Broadway in Times Square, Broadway Under the Stars in Central Park, The GLAAD Media Awards, The Point Foundation, and many more.
On television, Valerie is a host for PBS, and is seen as a featured reporter for the Columbus Day Parade, currently carried on ABC.
As an actress, Valerie had a featured role in "Blue Bloods" on CBS, has been a recurring character in the Fox Television series, "The Following," and on stage starred in comedies "The Guido Monologues," and "What Are Ya Nuts?" Other notable roles include Kara Angelo, a character she created in the play she co-wrote, entitled "Spit it Out!" She has performed in several acclaimed Off-Broadway plays: "Spalding Gray: Stories Left to Tell" at the Minetta Lane Theatre, "Naked in a Fishbowl" at the Soho Playhouse, "Broadway's Next Hit Musical" at The Triad, and "Girl Talk:The Musical" at the Midtown Theatre, has participated in several readings featuring celebrities like Mario Cantone, Ralph Macchio and Ally Sheedy, and was an onstage celebrity guest in the Broadway hit, "The 25th Annual Putnam County Spelling Bee."
Calling on her music background, Valerie hosted and produced a "Legends of Music" series at 92Y, interviewing music superstars (like Cyndi Lauper, Michael Bolton and Gloria Gaynor) in front of a live audience. At 92Y she has also interviewed best-selling authors. She hosted and produced the series "Hit Makers: Music Icons in Performance and Conversation with Valerie Smaldone" at The Sheen Center for Thought and Culture.
Valerie is an adjunct instructor at the School of Visual Arts where she teaches courses in media and voice over acting, and is also a private talent coach and media consultant. She is a sought-after speaker, interviewer, host and emcee as well as a corporate presenter.