"Waves" Review: Heartbreaking Film about Pain and Forgiveness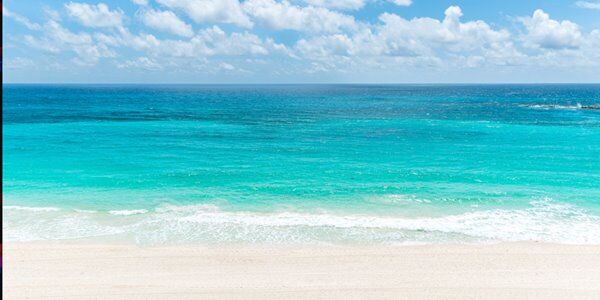 By John Hanlon
It's difficult to explain the plot of the new dram Waves. It starts out as the story of a high school teenager — successful in school and in athletics — but it transitions into being the story of a family and how they strive to overcome pain, heartbreak and ultimately tragedy. Even as characters are sidelined and the focus moves from one person to another, the plot moves forward.
Like waves themselves, the world continuously moves forward washing away some things but leaving others unmoved. That's a concept this film embraces as its characters are forced to reckon with the consequences of their decisions.
As the feature begins, Tyler (Kelvin Harrison Jr.) is a popular successful wrestler. His father Ronald (Sterling K. Brown) pushes him to succeed, knowing that black men oftentimes have to work twice as hard as others to make their mark in the world. Tyler's sister Emily (Taylor Russell) and his stepmother Catharine (Renée Elise Goldsberry) are kind to Tyler but neither seemingly understands the pressure Tyler feels.
When Tyler receives bad news about his athletic future, his world suddenly changes and with no one to turn to, he struggles with his own internal heartbreak. His attitude worsens when he gets some surprising news he's ill-equipped to handle.
The trajectory of Waves changes dramatically after that point and the feature's focus changes. The family dynamic though remains at the forefront here and there's a focus on how families come together and ultimately struggle to heal. Luke (Lucas Hedges), a minor character in the first hour,takes on a more prominent role in the second half as Emily's boyfriend and his own family struggles become important to the story.
Writer/ director Trey Edward Shults has more on his mind here than telling the story of one character and because of that, the film takes on a larger scope. When the film begins, the script seems focused on one character but by its end, the narrative has shown its true focus. It's about loss and heartbreak but it's also about striving to move on in life and heal.
Although there's a lot of story captured in the film's two hours and fifteen minutes, it never feels manipulative or forced. Instead, there's a realistic tone here that keeps the proceedings grounded in something true and authentic. There are times here — especially in the story's abrupt transition halfway through — where the audience could look for some clarity as the plot moves forward. Instead, Shults delicately follows the characters as they go, casting them all in an empathetic light.
In terms of the visuals, cinematographer Drew Daniels does an incredible job capturing some truly astounding moments that tie into the film's poetic script.
Although Waves features some terrible tragedies, it's ultimately a poignant movie about heartbreak and forgiveness. Early on, the main characters attend Church together but little do they know the tests that they will ultimately face. During some periods, these characters fail and face dire results. During other times, they succeed despite their circumstances. Waves captures many of these moments with an intimacy and a realism that makes it truly stand out.
John Hanlon is our film and television critic. You can like his work on Facebook here and follow him on Twitter @johnhanlon. He maintains his own site at JohnHanlonReviews.com.