"The Mandalorian" Review: "Star Wars" series stands alone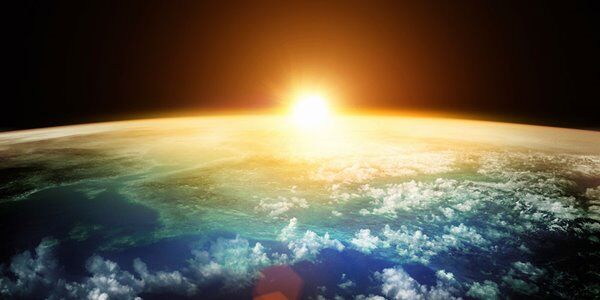 By John Hanlon
The world of the new Disney+ series The Mandalorian is a familiar one for fans of the Star Wars franchise. An early scene, for instance, features a bar brawl that's easily comparable to the bar fight sequence from Star Wars: A New Hope. Other scenes in the first two episodes — which were available to review — feature dozens of references to the larger Star Wars universe.
That being said, The Mandalorian still manages to stand out as a unique story even in this nostalgia-drenched world.
Jon Favreau — who famously brought Iron Man to the big screen in 2008 and directed live-action adaptations of The Jungle Book and The Lion King — created and serves as the lead writer of the new show. Like with Iron Man, Favreau takes a familiar universe here but crafts a singular vision in it.
Set a few years after Return of the Jedi, the program's title character is a bounty hunter searching for outlaws. The Mandalorian is a man who works alone — covering his face with his helmet — and always has his weapon ready for a fight. "I'm a Mandalorian," he says, "weapons are part of my religion." The premiere episode introduces the character and sends him on a quest to locate and capture a mysterious target. The closing minutes reveal that target and set the character up on his journey.
From early on, Favreau sets up a series of mysteries about the main character. Voiced by Pedro Pascal, the Mandalorian speaks little and has few allies to rely on. His main acquaintance seems to be Greef Carga (Carl Weathers), the head of a bounty hunters' group who gives employees their newest targets. Details about the main target in the first episode leads the Mandalorian to The Client (Werner Herzog), a powerful man with strong ties to the empire. Since the empire reportedly fell during the events of Return of the Jedi, the program seems to be showing the remaining seeds of that monstrous entity.
By focusing on only a few characters and their journey, Favreau manages to take something familiar — the broad Star Wars universe — and create something more personal and intimate. The show isn't trying to create a new world. It's simply finding a way to tell one character's journey in the universe that fans already know and love.
The first two episodes clock in around 30 minutes each but there's plenty of time there for unique characters to appear and mark their marks. One particular stand-out is Kuiil (voiced by Nick Nolte), a unique creature who ends his declarative statements with "I have spoken," closing the subject on a debate. There's also a bounty hunting droid (voiced by Taika Waititi), who announces he's going to self-destruct anytime he feels outnumbered.
Long-term fans of the Star Wars franchise will likely find plenty to love about this new series. From Easter eggs to its nostalgic tone, there are plenty of references to the stories that came before it.
However, in making this show about one unique and mysterious character and his journey, Favreau also opens the door for new audiences to watch and appreciate this series. Viewers don't need to know everything that came before and everything that came after this story to recognize that this show finds a way to stand alone.
John Hanlon is our film and television critic. You can like his work on Facebook here and follow him on Twitter @johnhanlon. He maintains his own site at JohnHanlonReviews.com.