"Spider-Man: No Way Home" Review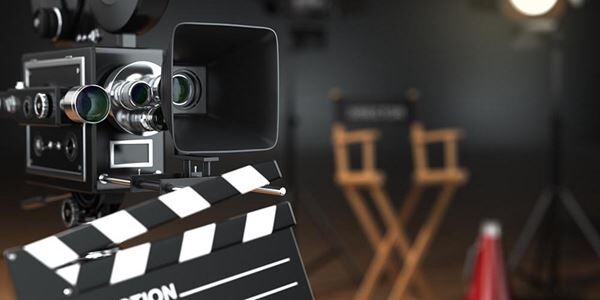 By John Hanlon
At the end of Spider-Man: Far From Home, the title character was left in a particularly perilous position. After defeating the vengeful Mysterio (Jake Gyllenhaal), Spider-Man's true identity was revealed to the entire world. Right before the end credits started to roll, Mysterio told the world Spider-Man was the alter ego of high school student Peter Parker.
Making Spider-Man's identity public was a big risk for the cinematic series but one that truly pays off in Spider-Man No Way Home, which recently arrived on Blu-Ray.
Although Tom Holland originally appeared in the Marvel cinematic universe in Captain America: Civil War, his trilogy of Spider-Man movies has really shown the character grow as his adventures grew in scale. In his first Spider-Man film (Homcoming), Spider-Man faced off against a villain from his community who was connected to him through a high school classmate. Its sequel — Far from Home — featured a villain who arrived suddenly in Parker's orbit and claimed to be from another universe. In No Way Home, Spider-Man faces off against villains from the entire multi-verse, setting up a final showdown on a scale that Spider-Man has never seen before.
The story starts moments after the events of Far From Home as Spider-Man realizes his life has been upended. After facing the short-term consequences of the revelation — wall-to-wall media coverage, dirty looks, and unfounded accusations from the police — Parker finds that his friends are also suffering from the unwanted spotlight. He recruits Dr. Strange (Benedict Cumberbatch) to prevent the world from remembering his real identity.
The spell goes awry, opening a portal to the multi-verse. That portal allows characters from the other Spider-Man cinematic series to step into this new world and cause even more trouble for Holland's Spider-Man.
Written by Chris McKenna and Erik Sommers, the third installment delivers in its attempt to offer viewers a thrilling cinematic event. From larger-than-life villains to head-turning twists, the story thrives in packing in a number of disparate characters from other universes and making them work in this specific series. The characters from the other Spider-Man films act as they did in previous films (many of which had a more serious tone than this specific series) yet somehow, they also fit seamlessly into this world as well.
To its great credit, No Way Home also offers real emotional stakes that show how the characters from this franchise are threatened by the turn of events. The blockbuster wouldn't work if viewers were disconnected to the characters here and Tom Holland does particularly great work here as Peter Parker realizes the heartbreaking consequences of his decisions.
No Way Home manages to tell a great story while still building on its main characters and the characters from the other Spider-Man series, who do some growing of their own. There are dozens of nods and references to the previous films here but there's also a depth and a melancholic spirit associated with so many of these characters, many of whom have suffered their own great losses along the way.
No Way Home is big and fun and exciting but there's also a depth to it and the characters involved that make this feature stand out as one of the best films of 2021.
Spider-Man: No Way Home is now available on Blu-Ray and DVD. It can be purchased by clicking here.