"Cry Macho" Book Review: Novel digs deeper into the story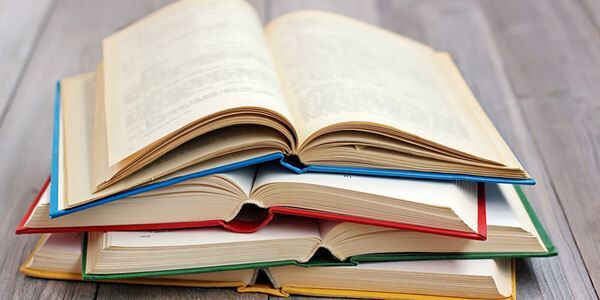 Cry Macho, Clint Eastwood's latest feature, was adapted from a 1970s novel about a fading rodeo star. Unlike the film, which stars the 91-year-old Eastwood in the lead role, the novel features a thirty-eight-year old protagonist.
Although the film captures the core details of the story, the novel focuses more on Mike's back story and his abilities-- offering a more in-depth look at the protagonist.
Written by the late N. Richard Nash, the novel introduces Mike Milo as a local celebrity, a bronc rider who knows how to please the crowd at the local stadium. Milo loves to entertain the audience but in his late-thirties, he's grappling with a body that's less eager to heal, more hesitant to bounce back after an accident. After one particular accident, rodeo owner Howard Polk tells Milo that he's done at the rodeo.
Polk eventually enlists Milo to travel down to Mexico to "kidnap" his son so he can use his child as leverage against his ex.
The book delves into Milo's back story, introducing a complicated look at his relationship to his ex-wife and his late daughter. Unlike the film, which barely focuses on this part of Milo's life, the book explores his relationships with women in sometimes graphic detail. It also explores the depths of Milo's heartbreak and how his wife's multiple miscarriages led to a breakdown in their relationship.
Nash's portrait of Milo works well enough but there are some confusing elements about his past where the timing of events – the marriage, the divorce, his relationship with a woman named Cissy -- isn't as clear as it could be.
It takes a while for the story to truly movie forward and that happens when Milo eventually meets Rafo. It's here where Milo's ambiguous moral beliefs are tested.
The story really thrives after starts his journey down to Mexico. It's here where the novel explores the main character's abilities to think himself out of a jam and his ambiguous moral beliefs. When he meets Rafo, a youngster who wants to be "macho," Milo starts a new adventure with the naive youngster. Like the protagonist, Rafo is a tragic figure as well. After suffering multiple beatings from his mother, Rafo lives on the streets making money by enlisting his rooster in local cockfights.
Nash's novel thrives when it's exploring the relationship between Milo and Rafo, even as it sometimes lacks subtlety and nuance. At times, Rafo's focus on Milo's "macho" exterior feels like it's a bit over-the-top. It's obvious what Nash is trying to do — have Rafo look up to Milo's machismo while sometimes trying to undermine it — but he sometimes does it so obviously that it becomes grating.
It also doesn't help that some of the moments of true insight arrive with a bluntness that's out of character for the main characters. "I'm getting to where if I don't quit lying, I won't be able to trust," Milo says in one particular sequence. Milo's inner monologue often guides the reader into what he's really thinking but some of the things he says feel out-of-place.
Despite its flaws though, the novel does offer some really great moments of reflection as the protagonist quietly reflects on his own life. After one brutal cockfight, for instance, he begins thinking about the word macho and its importance in his own life. As Nash writes, Milo "suddenly loathed the word. Yet it was the word, or its equivalent, he had ridden into every arena to hear."
Nash's novel is undeniably different from the film and there are things that the film does better than the film and vice versa. While the novel doesn't rely on Rafo's mother's goons chasing the two main characters around Mexico (like the film does), the film is more nuanced.
That being said, fans of the film will likely be pleased in getting to know the characters a bit more in the novel even though the books has a number of shortcomings of its own.