"All the Old Knives" Review: Throwback thriller works well enough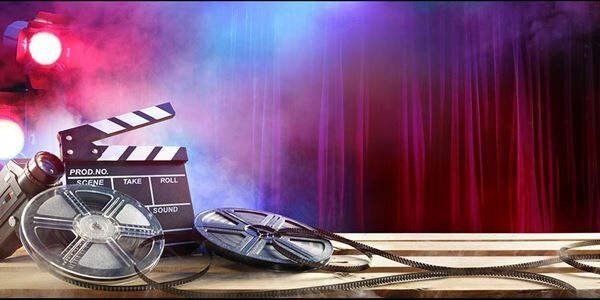 By John Hanlon
At the center of the new drama All the Old Knives is a dinner between two former CIA colleagues who both know how to operate under the radar. Eight years before their dinner, the two — who were romantically involved at the time — worked on a case together. That case led them down different paths but when they reunite, the two are forced to reckon with their past relationship and the tragedy that still haunts them.
Chris Pine stars as Henry Pelham, a CIA case officer tasked with reviewing the case of a plane's hijacking. Thandiwe Newton co-stars as Celia Harrison, Pelham's former colleague and romantic partner. When the plane was hijacked, the two worked together in Vienna on a CIA team that also included station chief Vick Wallinger (Laurence Fishburne) and Bill Compton (Jonathan Pryce), Harrison's immediate supervisor.
Eight years after the hijacking went awry, Pelham and Harrison reunite at dinner, where romantic tensions rise along with the temperature as Pelham asks Harrison to recall the case.
Based on the book by Olen Steinhauer (and adapted by the author), the story plays out like an old-school thriller with an emphasis on the interplay between the characters involved. After showing a few introductory scenes, the dinner plays out through most of the feature as flashbacks slowly reveal what led to the case's tragic outcome. At the time of the hijacking, the CIA team felt that there was a force playing against them and preventing them from taking control of the situation. It's Pelham's job to determine what that might've been.
Pine, who also serves as a producer here, does great job in the leading role, showing both his character's cold demeanor—necessary for his job — while also revealing his character's undeniable affection for his former colleague. Thandiwe Newton also does strong work here, as someone who has moved on professional and personally but still feels connected to her former colleague and her former position.
There are parts of the feature that inevitably drag and a few parts that don't connect as well as they could. For instance, Pelham's interview with Compton, his former colleague, doesn't fit into the story as nicely as it should. After Pelham's meeting with his former station chief, Pelham notes that he'll meet with Compton but then the story flashes forward to his dinner with Harrison, before returning to the Compton interview, a change that feels wholly unnecessary.
Much of the film is a mystery and there are a few surprising third-act revelations. Although the twists work well enough, they do undercut some of the earlier sequences. The drama doesn't work quite as efficiently once you sit back and think about putting all of the pieces back together.
That being said, it's a satisfying enough ride with great tension and actors making the story work better than it probably should. The feature doesn't work as well as Tinker, Tailor Soldier, Spy— another adaptation of a spy novel with a mystery at its core — but it has elements and some sharp dialogue that will likely keep viewers intrigued for most of its running time.