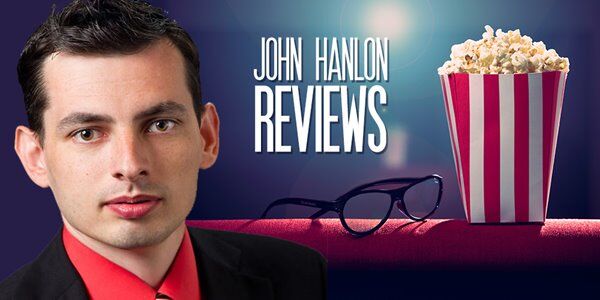 By John Hanlon
There is something remarkably immediate about 1917, Sam Mendes' new World War I drama. The feature — which looks like it was filmed as one continuous single shot — attempts to immerse viewers into a world of great violence and undeniable fear. Set one year before the end of the war, the drama attempts to war the chaotic nature of warfare.
The story focuses on a singular mission in France. Two young soldiers are tasked with bringing a message from one war zone to another one. These men aren't high-ranking officials but their duty is an immense one. The message they need to deliver warns of a dire trap that the enemy has laid out. If they fail this mission, thousands of lives will be lost (including the brother of one of the main characters).
Dean-Charles Chapman stars here as Lance Corporal Blake and George MacKay stars as Lance Corporal Schofield. The film follows their story as they face an unforgivable landscape, deadly sniper fire and a clock that's ticking down the minutes until the slaughter of their fellow soldiers.
Director Sam Mendes, who previously helmed Skyfall and American Beauty, creates an intensive atmosphere here as he shows the young chaps on their trip. Because of the time constraints here (the mission does have a deadline), the camera follows the two men around as they move from place to place. One would think that the concept — the idea of a continuous shot — would mean that the director would limit the area he would cover. Mendes doesn't do that.
Instead the production design team created a complicated and danger-ridden landscape for the characters. Early on, for instance, the characters walk through the trenches, gliding beyond their fellow soldiers and steering clear of potential sniper fire. After they learn their mission, Blake and Scofield walk through a ravaged warzone, wading through bodies laid bare. Then, they find themselves wandering through a dangerous tunnel. Their mission only moves forward from there.
The characters move from each environment to the next and the camera follows them along, immersing the audience in this death-ladden world.
Mendes manages to capture all of these different unique environments while maintaining the concept of a single shot. It's truly amazing what this feat adds to this intensive feature.
Unlike some of his previous work, this isn't a slow-moving character study. There's a forward-moving plot here that keeps the main characters physically moving for most of its running time. And yet, the script by Mendes and Krysty Wilson-Cairns builds up these characters in a natural and realistic way. In focusing on two young soldiers — and not on the higher-ups who make the major decisions at the beginning and end of the war — Mendes highlights the innocence and the vulnerabilities of young soldiers fighting in a massive war that they can't fully evaluate.
War movies are rarely as intense and as immersive as 1917 and that's what makes it stand out as a truly great war film. Although the focus is small (the whole picture takes place over a couple of hours) and the mission is limited, the landscape is broad and complicated. To his great credit, cinematographer Roger Deakins manages to differentiate these worlds in a distinct way that makes the whole production all the more awe-inspiring.
It's this mix of elements — an intense focus on a two-person team on a limited mission in a massive and broad landscape— that elevates 1917 and makes it both intimate and massive. Both beautiful and tragic. In the end, it's undeniably one of the best movies of the year.
John Hanlon is our film and television critic. You can like his work on Facebook here and follow him on Twitter @johnhanlon. He maintains his own site at JohnHanlonReviews.com.