10 Great Christmas Movies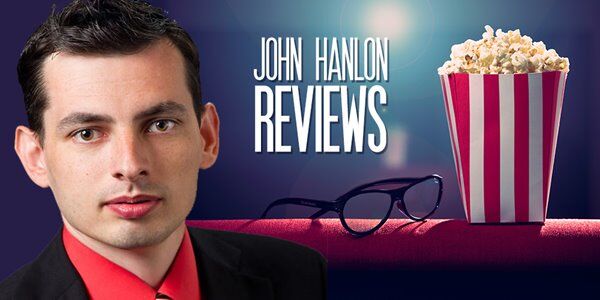 By John Hanlon
Looking for more content? Follow John Hanlon on Twitter @johnhanlon.
It's the holiday season so we wanted to look back at some great Christmas movies of yesteryear. With that in mind, here's a list of 10 great Christmas movies.
Elf: In this 2003 comedy, Will Ferrell plays a man who was adopted by Santa Claus at a young age. Growing up amongst elves, the character doesn't realize he's human until he's a fully-grown adult. Once the realization sets in, he goes off in search of his real father.
Co-starring Bob Newhart, Ed Asner and Zooey Deschanel, the feature showcases the optimism of the holiday season and the real reason behind the season.
The Santa Clause: In this 1994 Christmas tale, Tim Allen plays Scott Calvin. After inadvertently hurting Santa Claus, Scott realizes that he's taking on Santa's traits (including the long beard). He begrudgingly realizes that Santa is real and that he's been chosen to take on the role,
The family-friendly comedy finds Scott exploring the North Pole, meeting an eclectic group of elves and spreading the Christmas spirit to his family and across the globe.
Home Alone: A young boy with a boisterous family is left all alone when his family heads on vacation in this 1990 comedy. Macaulay Culkin stars here as the overwhelmed Kevin McCallister who faces off against two bumbling burglars, played by Joe Pesci and Daniel Stern.
One of the highest-grossing films of that year, this Chris Columbus film showcases the value of family and holiday togetherness. After spending time away from his belligerent family, Kevin realizes the true spirit of Christmas.
National Lampoon's Christmas Vacation: Starring Chevy Chase, this 1989 comedy brings the Griwolds back for another adventure. Released six years after Vacation and four years after National Lampoon's European Vacation, the film focuses on the family suffering through a tough holiday.
Facing issues with the holiday lights, a dour boss and nasty neighbors, the Griswolds manage to make the best of a disastrous holiday with hilarious results.
Die Hard: Although many have argued this action picture isn't a Christmas movie, all of the signs say otherwise. Set at a Christmas Eve party in Los Angeles, this 1988 feature tells the story of John McClane (Bruce Willis), a New York City police officer who fights off a group of thieving terrorists.
The film is packed with references to Christmas and many people — including myself— consider this a holiday classic. Even conservative talk show host Hugh Hewitt has weighed in on the debate on Twitter, letting his views known more than once that he considers this a holiday film.
A Christmas Story: Inspired by the book In God We Trust, All Others Pay Cash, this 1983 feature focuses on a youngster and his quest for the perfect Christmas gift. All Ralphie (Peter Billingsley) wants for Christmas is a BB gun but everyone around him— including the mall Santa Claus — believes its too dangerous for him.
Watching the classic comedy is an annual tradition for many families who appreciate its sly and original humor.
White Christmas: This beloved classic focuses on two patriotic soldiers in World War 2 who become successful entertainers after the war. Played by Bing Crosby and Danny Kaye, the heroes find success, fall in love and support their fellow veterans in this 1954 musical.
Co-starring Rosemary Clooney and Vera-Ellen, the film features some of Irving Berlin's beloved musical classics including the title song.
A Christmas Carol (various versions): The classic Charles Dickens story about Ebenezer Scrooge has been told countless times before. From the 1938 version starring Reginald Owen to the 1951 feature starring Alastair Sim to the 1984 one starring George C. Scott, there are plenty of options to choose from.
In addition to those holiday classics, The Muppet Christmas Carol tells a fun family-oriented version of the same story while the adult-oriented Scrooged tells the story from a comedic stand point. The Man Who Invented Christmas (2017) offers a look behind the curtain as that more recent film focuses on Dickens himself as he writes his classic tale.
Miracle on 34th Street: Like A Christmas Carol, this well-known holiday story has inspired multiple cinematic adaptations. There's the classic 1947 Maureen O'Hara and John Payne feature and the more recent 1994 film featuring Richard Attenborough.
Both adaptations feature court cases where a man claiming to be Santa Clause needs to prove his identity in front of a judge. The original story was written by Valentine Davies, who won an Oscar for best original story in 1948.
It's a Wonderful Life: The most iconic Christmas film of all time, this classic movie tells the story of the down-on-his-luck George Bailey (Jimmy Stewart) on Christmas Eve. Visited by a guardian angel, Bailey slowly realizes the positive impact he's had on his family and on the town.
A classic film, the 1946 production reminds viewers about the meaning of Christmas and the value of living a good life.
John Hanlon is our film and television critic. You can like his work on Facebook here and follow him on Twitter @johnhanlon. He maintains his own site at JohnHanlonReviews.com.